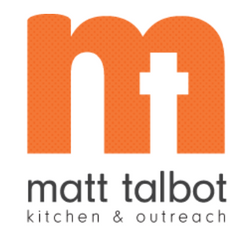 The mission of Matt Talbot Kitchen & Outreach is to serve the needs of Lincoln's working poor and homeless by relieving hunger, overcoming homelessness, addressing addiction, and providing outreach and advocacy.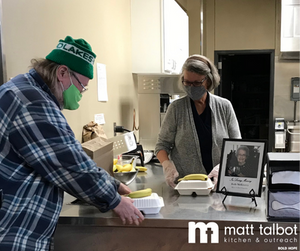 Anyone can walk through the open doors of Matt Talbot and have a nutritious prepared meal two times a day, every day. Lunch is served from 11:30 am - 12:30 pm and dinner is served from 5:30 pm - 6:30 pm. Meals are provided, prepared and served primarily by volunteer hunger relief teams.
Outreach staff are available in the dining room during meal times (Monday – Friday) to connect people to resources that take care of the whole person - providing beyond basic needs to embolden people to have hope.  While on-site guests can learn about the other programs available at Matt Talbot such as:
Case management

Tenant education classes

Housing

Assistance with acquiring vital documents

Substance use services and support

Hope Garden

Message and mail services for those who are homeless

Shower and laundry services

Assistance with basic and emergency needs. 
Because of the welcoming setting as a first stop for people entering or at risk of homelessness, many partnering agencies come on a regular basis to offer services during meal times. For example, the Food Bank of Lincoln and DHHS come to Matt Talbot three times a week during lunch and help hundreds of individuals each year receive SNAP benefits and other vital economic support services by assisting with the lengthy and complex application and recertification process. These kinds of collaborations help make the community healthier by improving the food security and wellbeing of guests.
Matt Talbot has a history of being proactive and innovative in making nutrition a priority. Volunteers providing meals are educated about nutrition and encouraged to prepare meals that include low-fat protein and calcium rich foods, adequate fruits and vegetables (especially fresh or frozen), low sodium foods, and whole grains. At this link find volunteer opportunities to help with hunger relief. Please email Victoria O'Neil or call her at 402-817-0623 for more information.