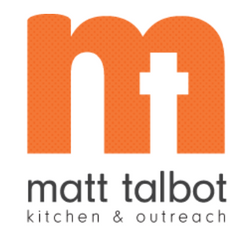 The mission of Matt Talbot Kitchen & Outreach is to serve the physical, emotional, and spiritual needs of Lincoln's working poor and homeless through outreach, advocacy, education, and the provision of food and shelter. Our vision is to defeat hunger & homelessness and restore hope!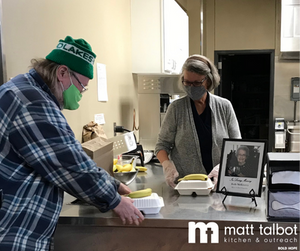 Anyone can walk through our open doors and have a nutritious prepared meal two times a day, every day. Lunch is served from 11:30 am - 12:30 pm and dinner is served from 5:30 pm - 6:30 pm. Meals are provided, prepared and served primarily by volunteer hunger relief teams.
Outreach staff are available in the dining room during meal times (Monday – Friday) to connect people to resources that take care of the whole person - providing beyond basic needs to embolden people to have hope.  While on-site guests can learn about the other programs available at Matt Talbot such as:
Case management

Tenant education classes

Housing

Assistance with acquiring vital documents

Substance use services and support

Nutrition counseling

Hope Garden

Message and mail services for those who are homeless

Shower and laundry services

Assistance with basic and emergency needs. 
Matt Talbot has a history of being proactive and innovative in making nutrition a priority.  The Nutrition Program includes medical nutrition therapy and nutrition education. In addition, Matt Talbot's Nutrition Coordinator, a registered dietitian, works with volunteer hunger relief teams to encourage preparing meals that include low-fat protein and calcium foods, adequate fruits and vegetables (especially fresh or frozen), low sodium foods, as well as whole grains. Maximizing the overall nutritional content of the meals served at Matt Talbot will help guests prevent or manage chronic conditions related to diet such as obesity, diabetes, stroke, and heart disease. Email Janet Buck for more information or call 402-477-4116.