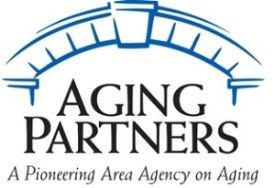 Aging Partners plans, coordinates and advocates for older people in our eight county area.  Our mission is to enhance daily living, expand personal choices and educate the community to ensure the independence and full life of the people we serve.
 
When you have questions about aging, we have answers.
Click here for a printable flyer with more information about the services Aging Partners offers. Call us at 402-441-7070. Follow us on Facebook .
Aging Partners works to keep seniors healthy and independent.  At their 9th and "J" Street Fitness Center, and through their health education and fitness classes held at several locations throughout the city, Aging Partners helps seniors keep fit, stay well and prevent injury. The Fitness Center provides exercise classes and fitness equipment Monday through Friday from 8 a.m. to 4 p.m.  Click on the link below to get a printable fitness class schedule and information handout.