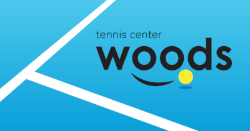 Woods Tennis Center
Taking the game to the community
Whether you play competitively, for your health, or just for fun, tennis has great benefits for the mind and body.  Woods Tennis Center offers a comprehensive program for everyone from novice player to those looking to compete at the collegiate level. We work to invite people of all ages and backgrounds to get fit and healthy through our community outreach program, Taking the Game to the Community.  Woods Tennis Center provides community programming year round partnering with Community Learning Centers to provide after school programs, Madonna wheelchair and rehabilitation classes, the City of Lincoln Recreation Centers during the summer months as well as other non-profit community center partners including Lighthouse, Malone Center, Salvation Army, People City Mission and the Boys and Girls Club.
Since 2008, Woods Tennis Center has worked with thousands of children and adults across the city offering affordable lessons and a scholarship program to assist qualifying families so that everyone has the opportunity to get fit and learn the sport they can play for a lifetime. 
Taking the Game to the Community offers lessons to children at locations across the city where they can walk across the street or ride their bike,  making it easy and affordable for everyone to enjoy this great game. For more information about Taking the Game to the Community scholarship program call Woods at (402)441-7095. For more information about programs and facilities, visit Woods Tennis Center website.